The beautiful city of Chuncheon, in the heart of Korea, is the world centre for Taekwondo this week. Thirty-six Asian countries and over 700 athletes have come together in this post-pandemic event celebrating Taekwondo as the pride of Korea and a gift to the world.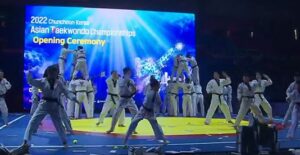 The opening ceremony once again demonstrated all aspects of Taekwondo at the Hoban Gymnasium with Taekwondo being one of the world's leading combat sports and martial arts. The World Taekwondo demonstration team who has performed all over the world and received the golden buzzer at America's Got Talent was the centrepiece and received a standing ovation for their performance.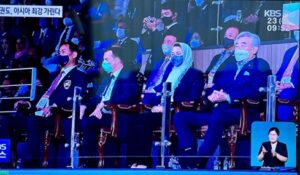 The President of the Asian Taekwondo Union, President Lee Kyu-Seok, made an emotional speech thanking the World Taekwondo President, Dr Choue Chung-won, for his outstanding work promoting Taekwondo around the world.
The President of World Taekwondo, Dr Choue Chung-won, outlined Taekwondo's vision and mission to be a sport for all with initiatives like the Taekwondo Refugee Team and the IOC Scholarship Program. Taekwondo possesses the second-highest in numbers and athletes which showcases the appreciation of the Olympic Movement towards World Taekwondo.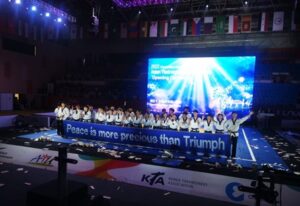 Also present was IOC Member, Ms Samira Ashghari and AIMS President, GAISF Vice President and the chair of the Multi-Sport Games, Stephan Fox, who thanked President Dr Choue Chung-won and World Taekwondo for the outstanding work and stated that he was looking forward to having World Taekwondo as one of the 15 martial arts and combat sports at the 2023 World Combat Games in the Kingdom of Saudi Arabia.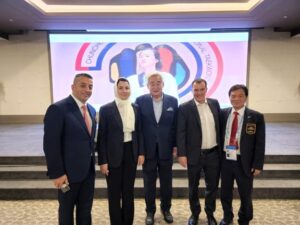 The competition has started. Good luck to the over 700 competitors!